(this is just how to set ur mic up and how to not have echo)
NEED:
mic
headphones
or
headset
refer to image for steps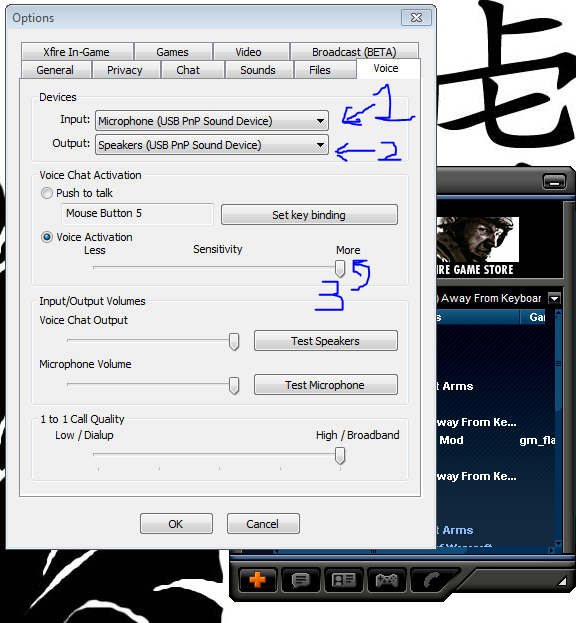 1- the input
this is where you select you're mic.
2- output
this is where it sends the sounds of other people speaking with there mics
must be set for headphones or headset to remove the echo!!!!
3- acctivation
combat arms does not support Xfire ingame so instead fo a hot key you must set this the same as i have here